Membership Options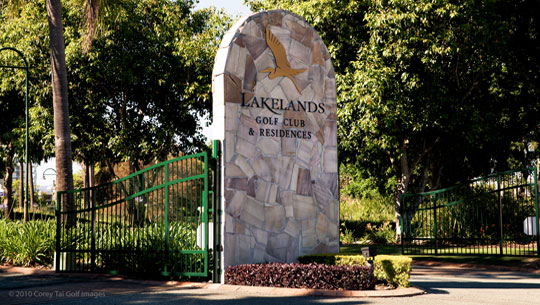 Lakelands Golf Club combines the traditions of Golf and hospitality by providing its distinguished members the environment, facilities and services that satisfy their Golf, social and business needs and interests. Opened on 17 February 1997, Lakelands Golf Club has gained a reputation for "The Best Serving the Best" and providing standards and facilities second to none on the Gold Coast. There are multiple membership categories available when applying at Lakelands, review the options listed below to find a option that will best suit your lifestyle and your organization. If you have any queries please do not hesitate to contact our Golf Operations Manager today to discuss further and they will be able to assist in finding the most suitable option for you personally.
2021 Fixture Calendar now available
(To save, right click and select "Save link as")
2021 Lakelands Membership Information
7 day full membership for $3800
The below options are currently available.
Full Memberships:
7 Day Full Membership - $3800 (includes 12 months handicap & PIP insurance)
5 Day Full Membership - $2999 (includes 12 months handicap & PIP insurance)
Junior memberships - $1000 (available upon application), conditions apply.
3 month Trial Full membership $999, conditions apply ($100 application fee applies to cover handicap, PIP insurance)
(payment plans available for 7 day & 5day full memberships through Pay As You Golf. For more information, please contact the office or see Pay As You Golf's website: https://www.payasyougolf.com.au/)
Prepaid Access Passes (can be used for guests):
20 access passes - $1400
40 access passes - $2600
60 access passes - $3600
Corporate Membership:
40 access pass $3000 (up to 2 designees, includes handicaps for 12 months & PIP insurance)
80 access pass $5600 (up to 3 designees, includes handicaps for 12 months & PIP insurance)
VIP access
$295 (includes 4 rounds, handicap for 12 months & PIP insurance)
Reduced rates for yourself and guests thereafter
* All access passes are not able to be used for commerical use or for large groups.
For all enquiries please contact Rowan on:
operations@lakelandsgolfclub.com.au
or phone (07) 5510 6538
Membership Benefits (all categories)
Reserved Wednesday, Thursday and Saturday tee times for you and up to 3 guests
10% F&B discount each day
Shared Motorised Cart included each time you play
Special guest rates for up to 3 accompanying guests per day
Handicap and PIP insurance included
Online bookings available
20% off private function room hire rates, 10% off Event Menus
Locker storage available $100 per year
Bag Storage available $200 per year
Lessons available at Lakelands Golf Club
Individual or groups lessons are available at Lakelands Golf Club with Certified PGA of Australia Professionals Rowan Beste, Craig Chandler, Michael Sim and ALPG Professionals Anne Wilson-Lawrence & Jenny Jones (formely Sevil).