About Lakelands Golf Course
The name Nicklaus has long been associated with greatness on the Golf Course. The 18 professional major championships, the most electrifying finishes, the sheer will to win. Jack's achievements are legendary.
Today the name of Nicklaus also stands for the superior Golf Course Design, the result of Jacks more than four decades as a renowned Golf Course Designer.
With a course rating of 74 off the black tees and 72 off the blue tees the course offers a very special golfing experience.
In the Australian Golf Digest's recent Top 100 Australian Golf Course rankings, Lakelands came in at number 56.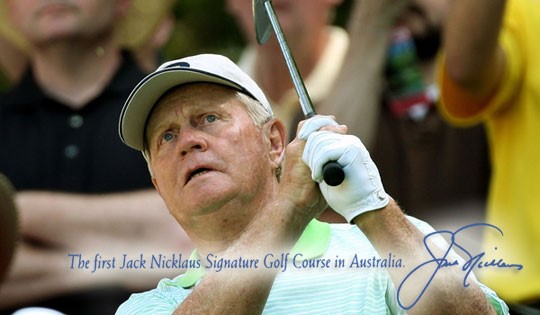 A copy of Lakelands scorecard can be found by clicking here.
Neat dress code is required at all times with strictly no denim or cargo pants permitted, collared shirt and enclosed footwear is a must while on course.
Lakelands course map can be found here.